Elouan
Pinot Noir
2015
Harmonious and elegant on the palate with flavors, of rich red plum, bright cherry, subtle earthiness and a hint of sweet tobacco, creating complex layers with soft, refined tannins.

Elouan
Rosé
2016
Bright acidity with firm red berry fruit flavors combined with tart, dried apricot and concentrated minerality. The mid-palate is rich and expansive with fresh acidity that carries flavors of freeze-dried berries and clementine rind through the long-lasting finish.

Elouan
Rogue Valley Reserve
2015
Lush fruit flavors of dark plums, cherries and blackcurrant jam are framed by a velvety mouthfeel and a sweet, red fruit core with touches of spice and earthiness. Good structure and depth of flavor, with soft tannins balanced by a fresh lingering acidity.

Belle Glos
Dairyman Pinot Noir
2015
Aromas of black cherry, mineral notes and baking spices follow through to flavors on the palate of sweetly spiced plum pudding, red cherry, cool river stones and silky tannins.

Belle Glos
Las Alturas Pinot Noir
2015
Blueberry pie, fresh tilled earth and sweet black licorice aromas lead to a supple palate entry with complex flavors of blackberry, currant, and ripe tannins.

Belle Glos
Clark & Telephone Pinot Noir
2015
Aromas of plum, cinnamon and clove are complemented by flavors of ripe blackberry, raspberry, sweet baking spices, along with velvety tannins and a smooth toasty finish.

Belle Glos
Oeil de Perdrix Pinot Noir Blanc
2016
This is a bespoke rosé in that the Pinot Noir grapes were grown specifically with the intention of making a rosé wine.  The delicate charm, yet intriguing complexity of this wine harmonize beautifully by presenting bright berry flavors, balanced with a crisp refreshing structure.

Quilt
Cabernet Sauvignon
2014
Blackberry preserves, stewed rhubarb, hazelnut and charred meat with notes of dark licorice, vanillin and spice. Decadent chocolate brownie, yogurt and molasses flavors are in perfect balance with the high-toned fruit.

Quilt
Cabernet Sauvignon Reserve
2013
Full bodied and supple, with dark berry fruit, strawberry and plum, vanilla, chocolate and hazelnut cream.

Quilt
Chardonnay
2015
Medium bodied with ripe Fuji apple, melon, caramelized pineapple, lemon curd, honey and toasty oak.

Beran
California Zinfandel
2014
Flavors of red licorice, dried cherry and ripe dark berry fruits with hints of sweet tobacco.

Beran
Sonoma County Zinfandel
2013
Rich and yet also elegant, with fine tannins, beautiful red and black berry fruit flavors, hints of cloves and pepper with a long finish.

Beran
Napa Valley Zinfandel
2012
Rich and mouth-filling with ripe flavors of cherry, dark chocolate, coffee and coconut with fine-grained tannins and a persistent finish.

BÖEN
Pinot Noir
2015
Flavors of bright cherry, blueberry, dark chocolate, coconut and black licorice are complexed by hints of toast, smoked meat and barrel spice. A medium bodied wine with bright acidity and very fine, persistent tannins.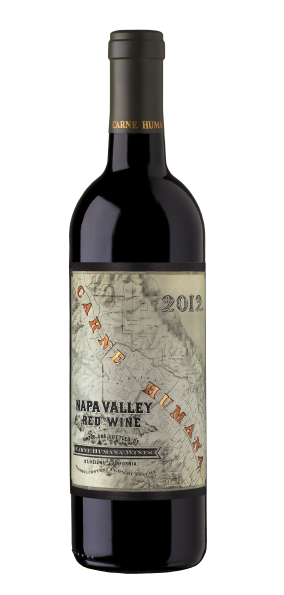 Carne Humana
Napa Valley Red Wine
2012
Rich and dense with flavors of dark fruit, Bing cherry, smoky bacon and black pepper.

Carne Humana
Napa Valley White Wine
2015
Fresh and crisp with pear and subtle citrus flavors, tropical highlights, and a slightly creamy mouth feel that gives way to a long, bright and clean finish.

Steorra
Russian River Valley Brut Sparkling Wine
NV
Non-vintage Pinot Noir Chardonnay Brut style sparkling from the Russian River Valley made in an elegant soft style with a fine bead and flavors of lemon sherbet, luscious cream, subtle toastiness and a fresh finish.
Click the button below for all your sales and marketing needs such as tasting notes, bottle shots, logos and shelf talkers.
View Trade Tools